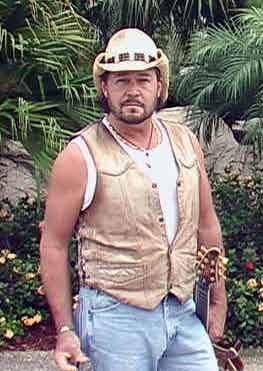 Legends and Legacies
"Presents"
A Tribute to
Cowboys
Legendary Songs by Legendary Artist !!
Demo Part 1 - 9.50 mb Demo Part 2 - 10 mb
( DEMO'S)
Introduction - Intro- Legends and Legacies - George Strait (demo) 989 kb
Kid Rock- Concert Intro (demo) 1.19 mb
Toby Keith - Should Have Been a Cowboy (demo), Whiskey for My Men 1.33 mb 1.47mb
Big & Rich - Save a Horse Ride a Cowboy (demo) 1.15mb
Garth Brooks - Rodeo (demo) 1.47 mb
Tim McGraw - Cowboy in Me (demo) 1.95 mb
George Strait - Amarillo By Morning (demo) Cowboys Like Us 1.18 mb 1.32 mb
Montgomery - Gentry - She Couldn't Change Me (demo) 987 kb
Vince Gill - What The Cowgirls Do (demo) 1.29 mb
Bon' Jovi - Dead or Alive (demo) 4.58 mb
Kid Rock - Cowboy Baby !! (demo) Out of Here !!!!!!!!!! 637 kb
Plus many others such as
The Eagles "Classic" - Desperado
Waylon and Willie - Momma's Don't Let Your Baby's Grow Up to be Cowboys !
Tim McGraw - Country Boy's and Girls Gettin' Down on the Farm !
Kenny Chesney - She Thinks My Tractor's Sexy
Brooks and Dunn - Neon Moon, Boot Scoot Boogie, You Can't take the Honky -Tonk Out of the Girl !
Combined with Many Other Great Songs by Great Artist !!
********************************************************
**Plus for "SPECIAL OCCASSIONS" a Great Drinkin' Set !!!**
TOBY KEITH- You Ain't Much Fun Since I Quit Drinkin,Whisky Girl, I Love This Bar
BROOKS & DUNN- Beer Thirty,
TRACY BIRD - Ten Rounds With Jose' Quervo
GARTH BROOKS - Two Pina' Coloda's , Long Neck Bottle, Friends in Low Places,
HANK JR - Whisky Bent and Hell Bound , All My Rowdy Friends , Family Tradition,
JIMMY BUFFETT - Margarittaville, Why Don't We Get Drunk and Screw !